---
Contact MochiMochi Support
Before contacting our support team, we suggest checking our FAQ page for an answer.
If your search did not yield any results, you can reach the Customer Support team via:
Tip: Be sure to include as much information as possible when describing your issue so we can help you quickly.
---
What is MochiMochi?
MochiMochi is a vocabulary learning application that helps you memorize 1000 words in just one month.
Using special algorithms, MochiMochi analyzes your learning history and reminds you to review at Golden Time. In this way, MochiMochi not only helps you learn less, memorize more effectively but also delivers joyful and exciting learning experiences.
MochiMochi currently has two versions: MochiMochi Learn English and MochiMochi Learn Kanji.
---
How to use MochiMochi?
Step 1: Learn new words
MochiMochi helps categorize words into specific topics. You only need 5 minutes to complete your bite-sized lessons. Don't know where to start? Just follow your learning path to reach your goal, step by step.
The interactive game designs increase not only excitement but also efficiency in your learning progress.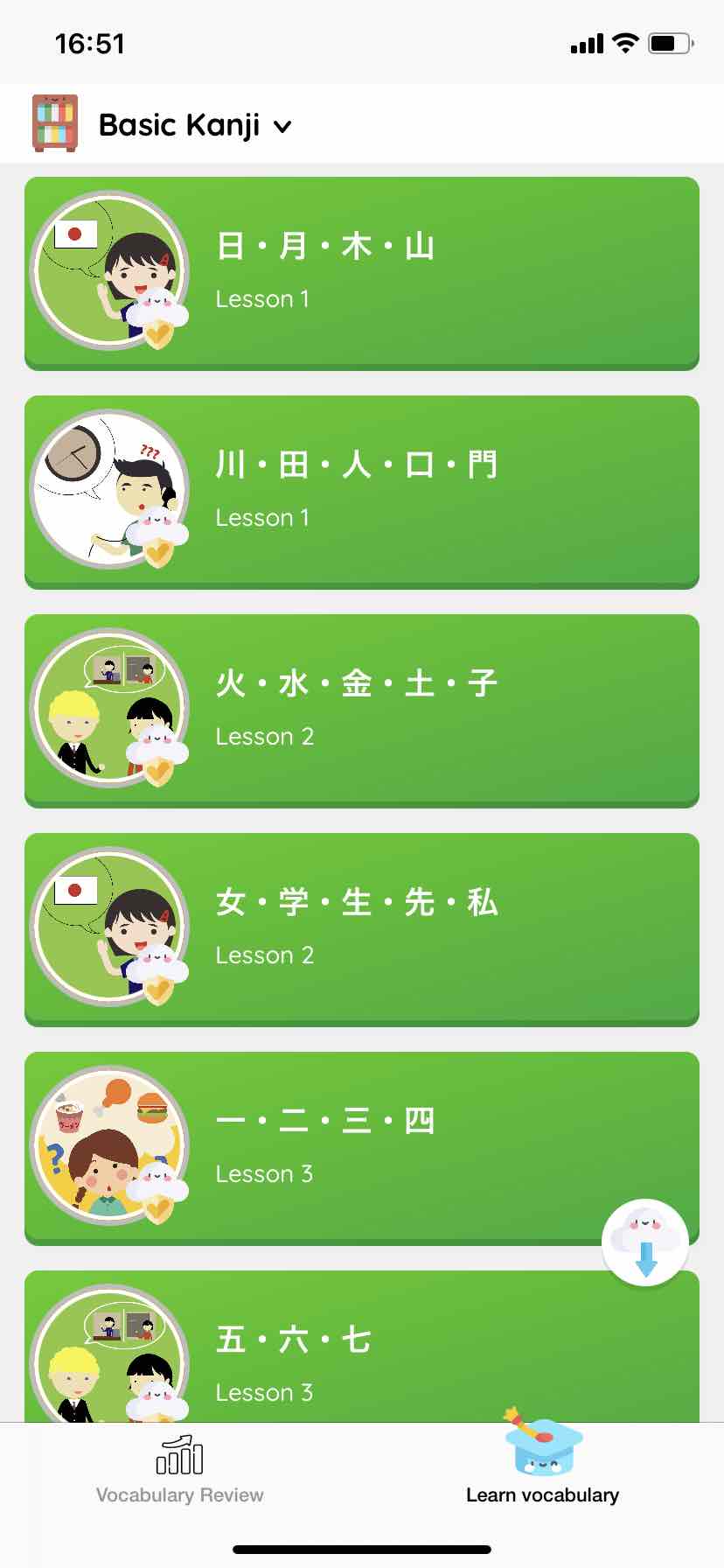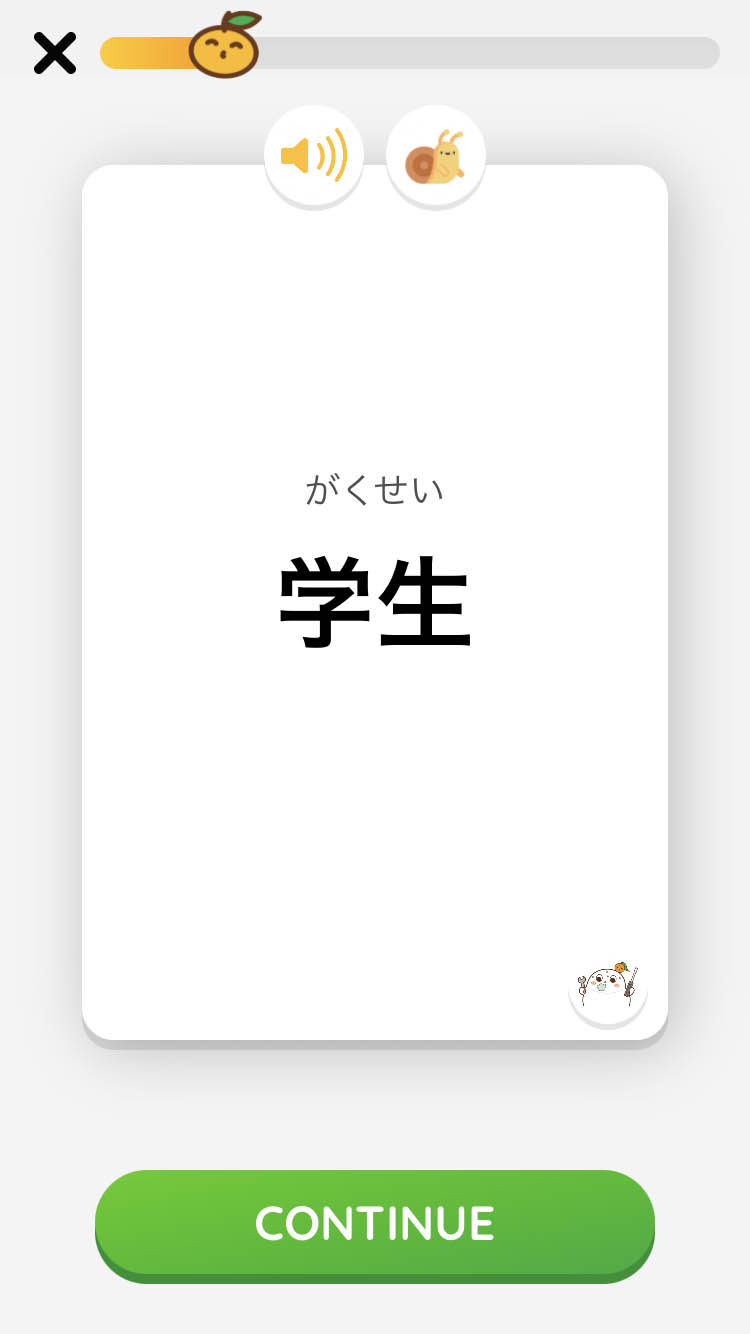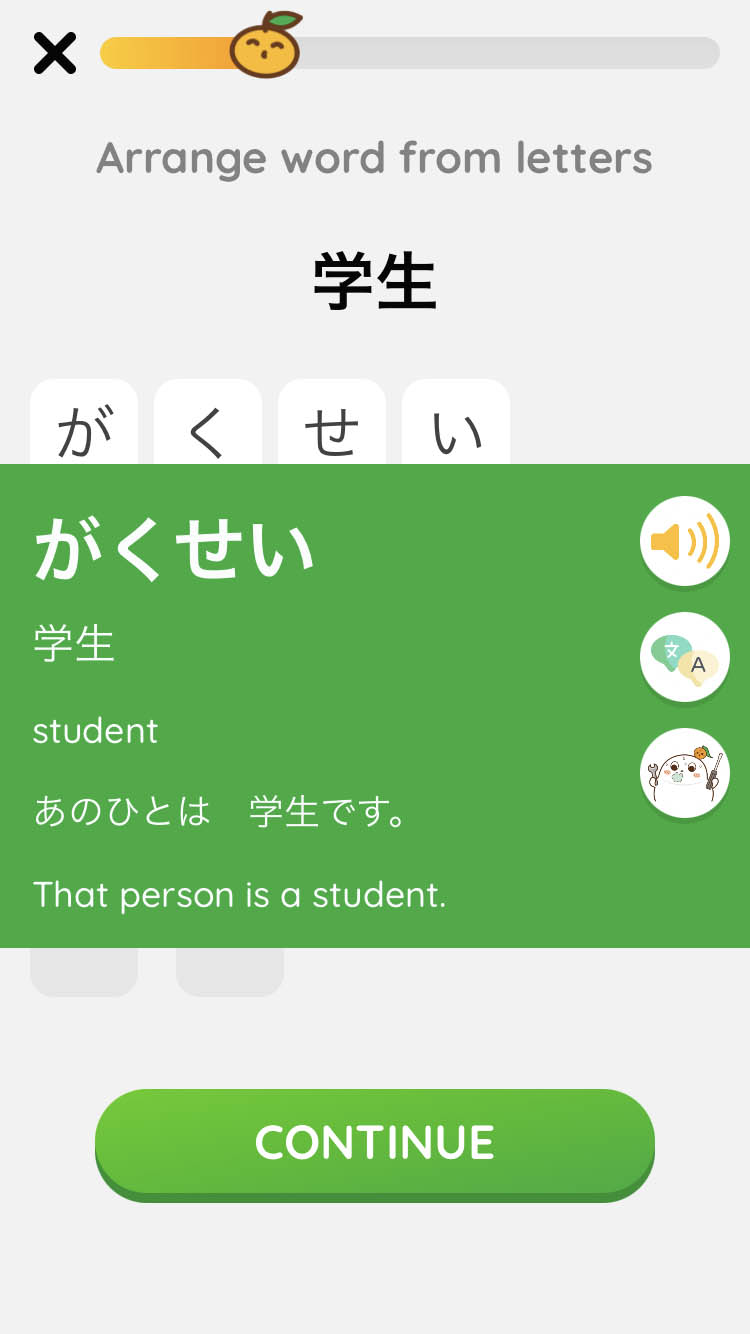 Step 2: Review learned words at the Golden Time
Research shows that you will forget 70% of what you learned in just one day. To solve this problem, MochiMochi calculates and reminds you to review at the Golden Time – when you are about to forget what you have learned. By maximizing learning efficiency, you could memorize new words ten times better.
With MochiMochi, you can easily maintain your study habits with only 15 minutes each day, anytime, anywhere.
Read more: How does MochiMochi helps you learn Kanji better?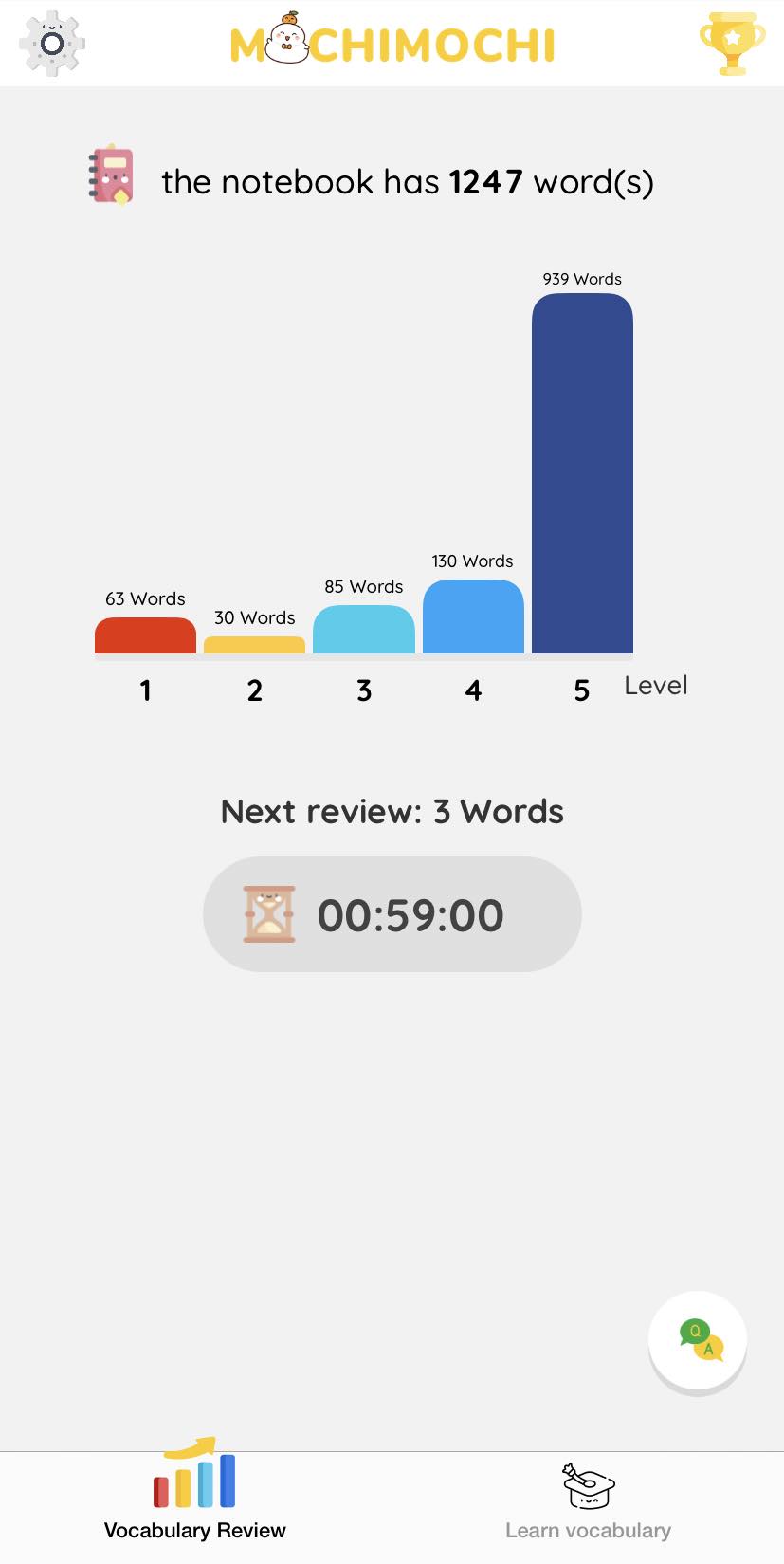 ---
Why I can't download MochiMochi App?
Check the App Logo and Name so you have the right version downloaded. There are 2 different versions of the MochiMochi App. One for Japanese learners (MochiMochi – Learn Kanji), one for English learners (MochiMochi – Learn English).
MochiMochi requires iOS 10.0 and Oreo 8.0 or later. If your device is not compatible with the latest version of the App, you might not find it on Store.
Check your Data Storage and make sure there is enough space for the App to works.
---
How many people can use one account? Can it be shared?
To help you study most effectively, MochiMochi encourages each person to use one account, because the review time is personalized based on the user's learning history. Therefore, if many users share the same account, MochiMochi will not be able to accurately analyze your own review time, making it less effective vocabulary learning.